Wheel Cribs are a safe, lightweight alternative to jack stands. they cradle the tire 8 inches, 10 inches, or 12 inches off the ground (depending on the model), providing unobstructed access underneath the car. Each crib supports 1,500 pounds (3,000 pounds per pair) and weighs as little as 5 pounds each. Using the appropriate Wheel Cribs in conjunction with Race Ramps service ramps allows your car to be level while raised. It's a good idea to confirm that your floor jack has enough range to lift your car high enough to slip a wheel crib beneath the tires before ordering a set.
2-Piece Wheel Cribs come as a stacked assembly of two interlocking pieces of equal height. This design allows the vehicle to be lifted incrementally providing clearance for a floor jack and a spacer. You can use one set as either two 8"/10"/12" cribs or four 4"/5"/6" cribs when the set is split (heights depend on which model you purchase). 
Reverse Logic Limited Online Store
Use Coupon Code "SAVE10" on Orders ≥ $200
Browse the product categories to find and select products. Product prices will be adjusted as options are chosen. Open the Shopping Bag, enter Coupon Code (if any) and proceed to Checkout to complete your purchase. All customer order form data is secure / SSL encrypted via our Ecwid store utility.
Featured Products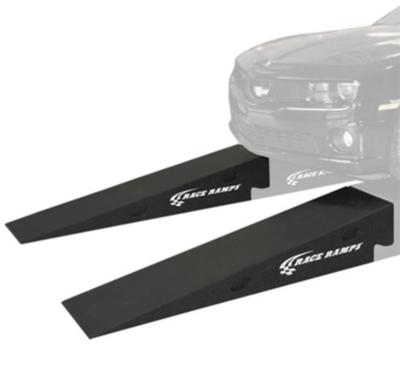 Extra Inclines for Restyler Ramps
Extra Inclines for Restyler Ramps