Flatbed Extension Tow Truck Ramps
Show your customers you care about their cars as much as they do! Get Race Ramps Flatbed Extension Ramps for loading low ground clearance cars to improve both operator safety and professional appearance. The ramps are designed to safely get low ground clearance vehicles on and off flatbed tow trucks, and are a convenient and easy to use alternative to wooden planks for reducing ramp angle. Simply lower the rollback onto the one-inch deep notch of these specially designed ramps.
The BT-TT-7-10-2 ramps are 74" long, 7" high and 10" wide and have a 5.2˚ incline. The ramps are only 10" wide since they are intended to be used with a winch rather than driven onto like standard Race Ramps trailer ramps. The interconnect between the two sections is designed to allow the initial section to be used alone when possible. The reinforced top surface increases the capacity of the ramps to 5000 pounds per pair. 
Standard Race Ramps products have a 3000 pound per pair capacity. Reinforced bottom surfaces allow the ramps to be used on gravel surfaces likely to be found on shoulders alongside the road.
For cars with an approach angle less than a 5˚, Race Ramps offers an optional BT-TT-7-EX-10 XTender ramp for the Flatbed Extension Ramps. The XTenders can also be used inverted as a "humper" ramp to help get a little extra lift when needed.
Reverse Logic Limited Online Store
Use Coupon Code "SAVE10" on Orders ≥ $200
Browse the product categories to find and select products. Product prices will be adjusted as options are chosen. Open the Shopping Bag, enter Coupon Code (if any) and proceed to Checkout to complete your purchase. All customer order form data is secure / SSL encrypted via our Ecwid store utility.
Featured Products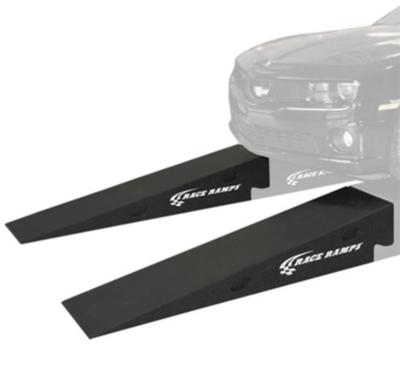 Extra Inclines for Restyler Ramps
Extra Inclines for Restyler Ramps