Flatstoppers help keep tires from flat spotting during long term storage. Once the tires are set in the Flatstoppers, they will settle into the concave depression. More of the bottom portion of the tire will be fully supported, thus dispersing the weight of the car more evenly onto the tire and helping to prevent flat spots.
Flatstoppers will not conduct heat or cold to your tires despite changing floor temperatures. They will not damage your floor in any way. Flatstoppers are for tires from 25 inches to 30 inches in diameter and up to 14 inches wide. When used indoors, Flatstoppers also protect finished floors from being stained with tire prints.
Flatstoppers are sold in sets of four ramps and are available in 10", 14", and 16" widths.
Reverse Logic Limited Online Store
Use Coupon Code "SAVE10" on Orders ≥ $200
Browse the product categories to find and select products. Product prices will be adjusted as options are chosen. Open the Shopping Bag, enter Coupon Code (if any) and proceed to Checkout to complete your purchase. All customer order form data is secure / SSL encrypted via our Ecwid store utility.
Featured Products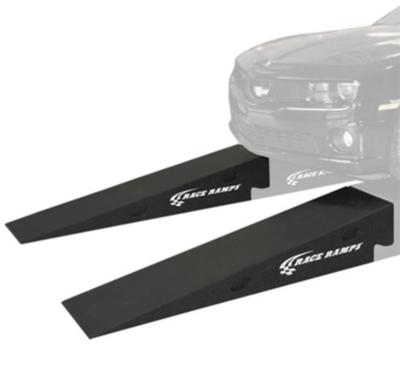 Extra Inclines for Restyler Ramps
Extra Inclines for Restyler Ramps