Constant Incline Service Ramps
Popular Race Ramps service ramps feature a 10.8 degree constant incline over the length of the ramp. This slope is much more shallow than the 17 degree slope of car ramps typically sold in Auto Superstores. In addition to the standard factory models, Reverse Logic offers a 78" long ramp with the same 10.8 degree incline, but a higher 12" platform. Solid core construction EPS foam Race Ramps will not slide across a garage floor, dig into an asphalt driveway, or scratch or otherwise damage a cement or painted floor. They can be used on grass, dirt, or almost any other flat surface.
Reverse Logic Limited Online Store
Use Coupon Code "SAVE10" on Orders ≥ $200
Browse the product categories to find and select products. Product prices will be adjusted as options are chosen. Open the Shopping Bag, enter Coupon Code (if any) and proceed to Checkout to complete your purchase. All customer order form data is secure / SSL encrypted via our Ecwid store utility.
Featured Products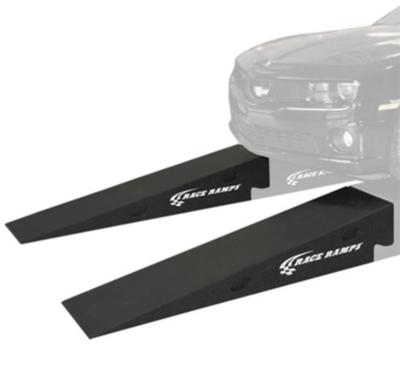 Extra Inclines for Restyler Ramps
Extra Inclines for Restyler Ramps